HELSINKI, TAMPERE & TURKU
TUESDAYS at 6 pm – 8 pm
Spring season: 7.1. – 5.5.2020 • Teatterikorkeakoulu (Theatre Academy)
Summer season: to be announced
FRIDAYS, approx. ONCE A MONTH, at 7 pm – 9 pm
7.2., 21.2., 17.4., 1.5., 29.5. ja 26.6.
Venue: Tanssin talo, Kaapelitehdas
Additionally Friday 10.1. and 20.3. which are the open evenings of a weekend workshop (hours: 7 pm – 9.30 pm)
AWAKENING: monthly Sunday morning class at 11 am – 1 pm
Spring season: 19.1., 23.2., 15.3., 5.4. ja 3.5. • Teatterikorkeakoulu
Summer season: 28.6. • Tanssin talo, Kaapelitehdas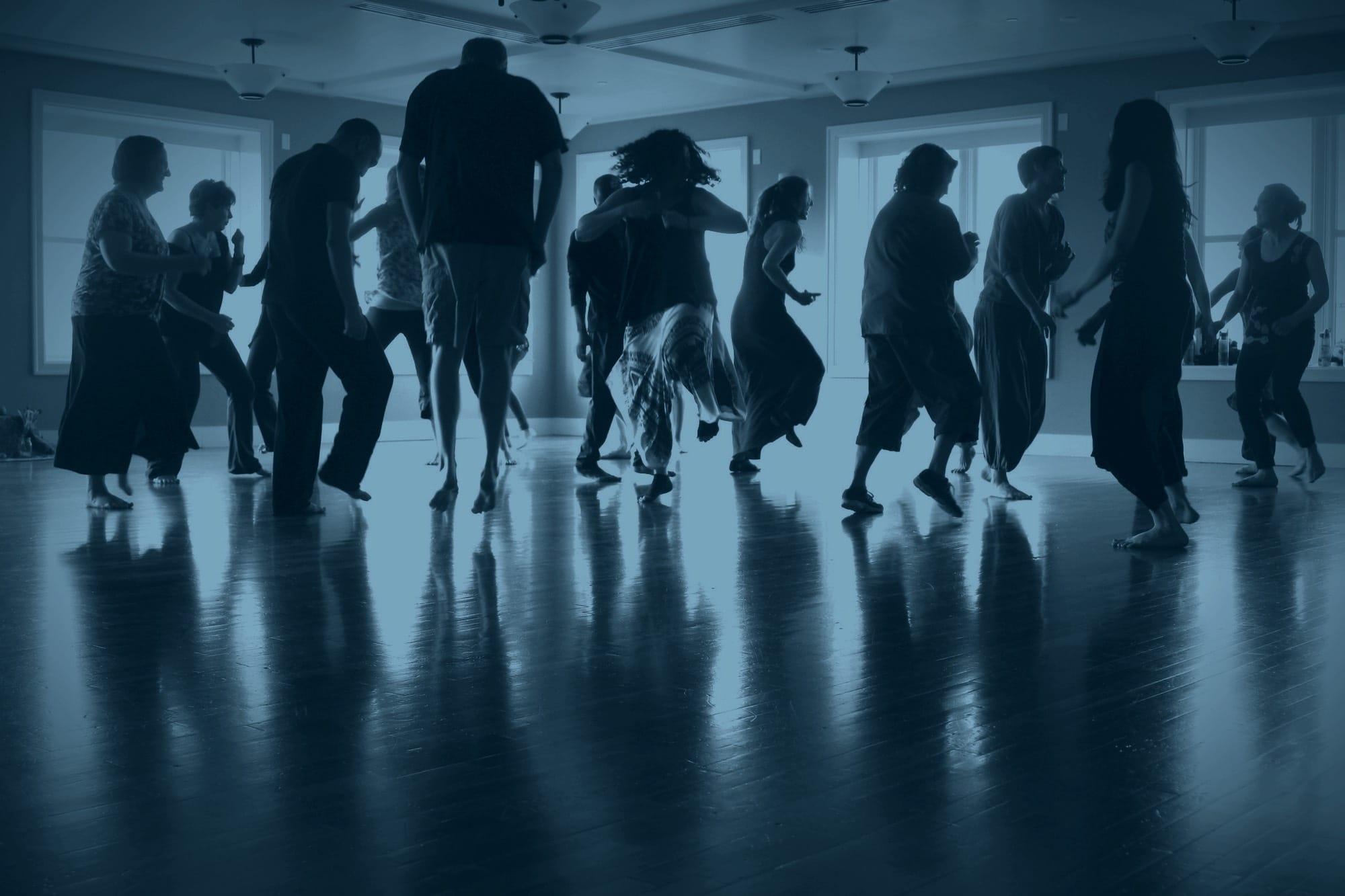 MONDAYS at 6 pm – 8 pm (EVERY OTHER MONDAY, NO DANCE ON EASTER MONDAY)
Spring season: 3.2., 17.2., 2.3., 16.3., 30.3., 27.4., 11.5. ja 25.5.2020
Venue: Liikelaituri, Tampere
Summer season: 8.6. and 22.6.2020
Venue: GL Salonki, Tampere
MONTHLY SUNDAY CLASS at 5 pm – 7 pm
Spring season: 19.1., 9.2., 1.3., 5.4., 3.5. ja 7.6.2020
Venue: Studio Fon, Turku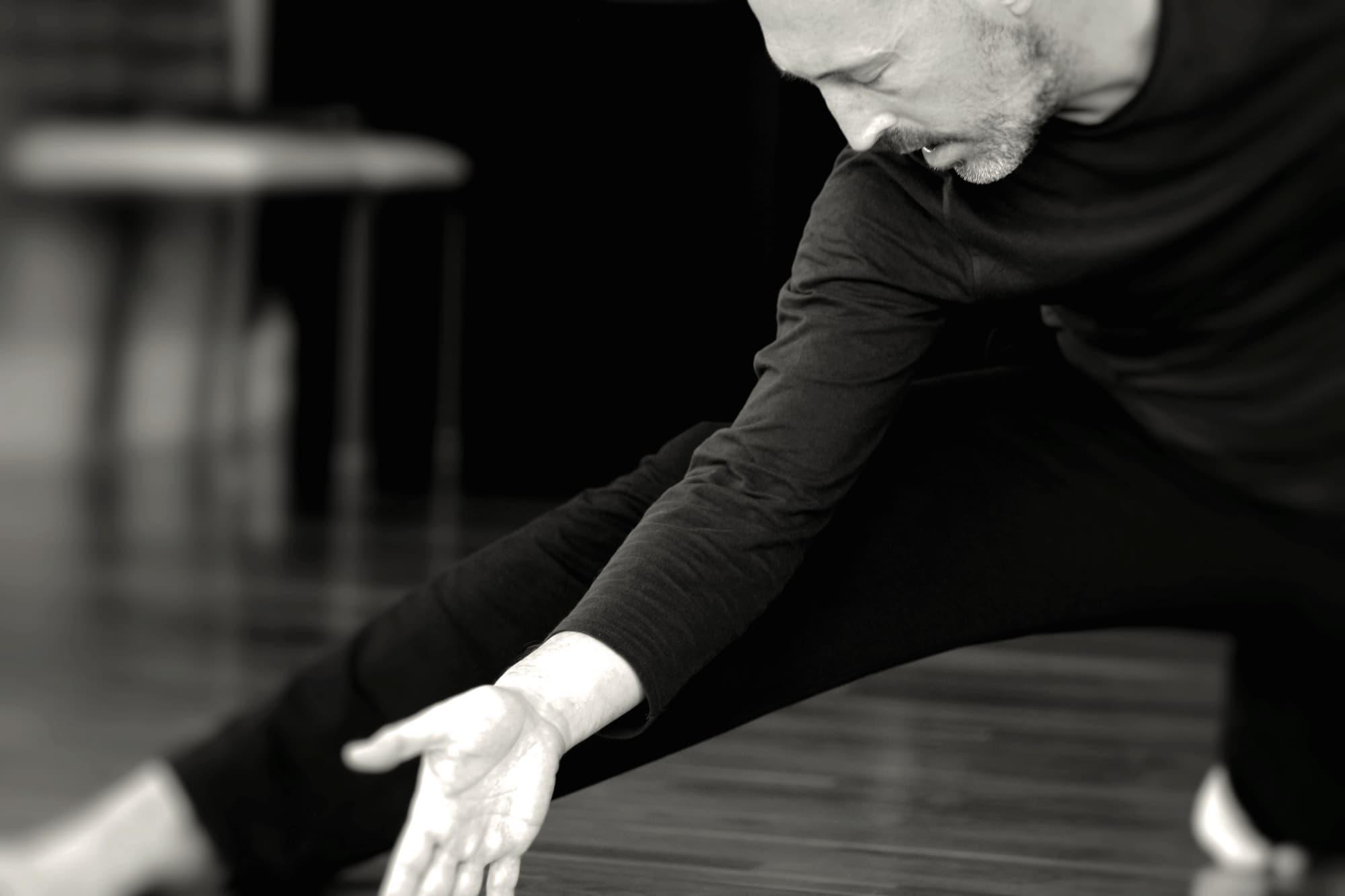 Do you want to open your creative channel and discover your own creativity both on and off the dance floor? Do you want to move holistically and exercise for the body, heart, and mind? Do you need to discharge tension and drop the weights off your shoulders? Are you looking for the ever-so-elusive peace of mind, and a more open, connected, and present way of being? Do you want to dance, but choreographies and learning steps ain't your thing?
Welcome to 5Rhythms weekly classes to embody your creativity and connection as well as to discover your inner compass – the voice inside you whispering its wisdom. Discover rest in motion and movement that stirs your soul. Light your spark and light up the dark! 5Rhythms is a dynamic movement meditation and a creative embodied practice that welcomes everyone, all bodies of all shapes, sizes, ages, and ranges of ability. No previous experience is required, simply curiosity and an openness and willingness to explore your own movement. Join us on a journey of discovery into the landscape of the body and breath, to release your wildness, unearth your passion, dive into your still presence.
The 5Rhythms® comprise five different movement qualities or "rhythms" that guide and support us as we explore moving and dancing. They provide the framework for improvised, un-choreographed dance that arises from the moment, from the body, intuition, senses. The weekly class is an opportunity to return home into yourself, empty out and fill up. Classes are open to everyone over 15 years old. No previous experience necessary.
Karoliina Valontaival holds space with clarity, pres
5Rhythms is suitable for everyone regardless of age, gender, experience level, body shape or size or range of physical ability. Classes are open for everyone over 15 years of age.
Please see the FAQ if you have e.g. an acute mental health issue or severe physical disability.
ALL LEVELS OF EXPERIENCE WELCOME
There are no separate classes for beginners and advanced students. Everyone dances together, and that is the beauty and magic of this practice. All levels of experience welcome. You can come at any point in the season.
FORGET CHOREOGRAPHIES AND THE PRESSURE TO PERFORM
In 5Rhythms you will find your own unique way of moving.
AN ENERGISING, INSPIRING, HEALING, AND VARIED CLASS
Each class contains a warmup and a wave, in which we dance through all of the five rhythms. The purpose of the warmup is to prepare the body and the mind for the practice of that evening, to arrive, to release the stress and rush of the day. After the warmup we are more ready to really begin. The warmup is an essential part of the process. Give yourself ample time for it.
5Rhythms has softer and slower as well as faster and more energetic phases. The five rhythms form a Wave, which forms the foundation of the practice. The structure is clear, yet loose enough for endless creativity. Every class is a new experience. The music and excercises vary.
SHAPE YOUR DANCE TO SUIT YOUR NEEDS
You can always modify your dance to suit your individual physical and other needs. It is possible to dance sitting on a chair or on the floor.
Sign up at the latest 1 hour before the start of the class.