5Rhythms: evening of creative dance in Tammisaari
8.6.2019 @ 17:00

-

19:00

20€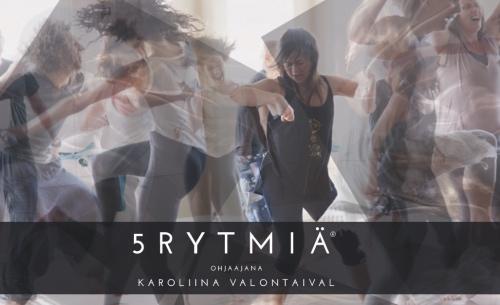 Prices
Venue
Sign up
 5Rhythms: evening of creative dance in Tammisaari
with Karoliina Valontaival (certified 5Rhythms® teacher)
Do you want to open your creative channel and discover your own creativity both on and off the dance floor? Do you want to move holistically and exercise for the body, heart, and mind? Do you need to discharge tension and drop the weights off your shoulders? Are you looking for the ever-so-elusive peace of mind, and a more open, connected, and present way of being? Do you want to dance, but choreographies and learning steps ain't your thing?
Welcome to 5Rhythms evening class in Tammisaari to embody your creativity and connection as well as to discover your inner compass – the voice inside you whispering its wisdom. Discover rest in motion and movement that stirs your soul. Light your spark and light up the dark! 5Rhythms is a dynamic movement meditation and a creative embodied practice that welcomes everyone, all bodies of all shapes, sizes, ages, and ranges of ability. No previous experience is required, simply curiosity and an openness and willingness to explore your own movement. Join us on a journey of discovery into the landscape of the body and breath, to release your wildness, unearth your passion, dive into your still presence.
The 5Rhythms® comprise five different movement qualities or "rhythms" that guide and support us as we explore moving and dancing. They provide the framework for improvised, un-choreographed dance that arises from the moment, from the body, intuition, senses. This class is an opportunity to return home into yourself, empty out and fill up. Class is open to everyone over 15 years old. No previous experience necessary.
"Your classes have been like an oasis for a thirsty, lost person in a desert. Thank you for the opportunity to stop, listen, find and dare. Thank you for holding the space to be weak, strong, scared, brave. Thank you for have been able to be a child playing, a wild youth and a frail old person." -Matti L. (Regular dancer at 5Rhythms weekly classes in Helsinki)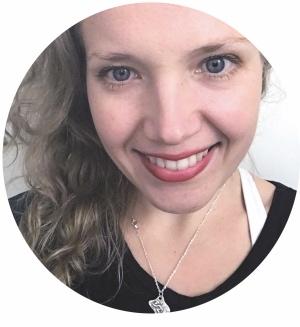 Karoliina Valontaival has been dancing 5Rhythms for 12 years. She is the first and currently only certified 5Rhythms teacher in Finland.  She brought 5Rhythms to Finland in 2012 through producing workshops with international teachers. In 2015 she trained as a 5Rhythms Spaceholder and started to offer weekly classes in Helsinki in January 2016. Dance has transformed her relationship to her body and heart. Dance has become a life path that brings a lot of joy, passion, insights, wisdom, deep friendships and a sense of belonging.  Karoliina creates a safe, grounded, accessible and accepting space, in which everyone is welcome just as they are. She will take you on an embodied adventure towards new discoveries. She is also a certified Iyengar yoga teacher (though she is not teaching yoga at the moment, in order to focus on 5Rhythms) as well as an environmental educator. Karoliina is the mother of a wonderful 5-year-old boy.
When:
8.6.2019 at 17-19.00
Where:
Raaseporin joogakoulu (Raseborgs Yogaschool)
Ajurinpuisto 2 B 3rd floor (entrance from the parking lot)
10600 Tammisaari
Price:
20€ Early Bird -price (valid untill mon 3.6.)
25€ regular price
What you need to bring:
Loose comfortable clothing
Wear layers (the dance involves both slow and fast-paced movement)
Dancing in bare feet, dance slippers, or non-marking indoor dance/exercise shoes
Registration and payment:
Register by placing the product below into the cart. By pre-registering you will guarantee your place on the dance floor. If there are places free, you can also register and pay at the door (you can pay by card or cash).
You will find the terms & conditions and our privacy policy here.
By signing up for and attending a 5Rhythms® class you accept the terms and conditions outlined here as well as in the link above:
You are attending the class at your own risk (we recommend you to have your own insurance to cover for any injuries)

You are responsible for all of your own material possessions (including but not limited to glasses, clothing, jewelry, etc) as well as any damage you may cause to others or to others' possessions.

5Rhythms is not therapy and it cannot replace therapy with a trained and certified psychotherapist.

By using this site you accept the copyrights of this website.
TallennaTallennaTallennaTallenna
Related Events