Untamed: The Art of Letting Go (Tampere)
22.11.2019 @ 19:00

-

24.11.2019 @ 17:00

175€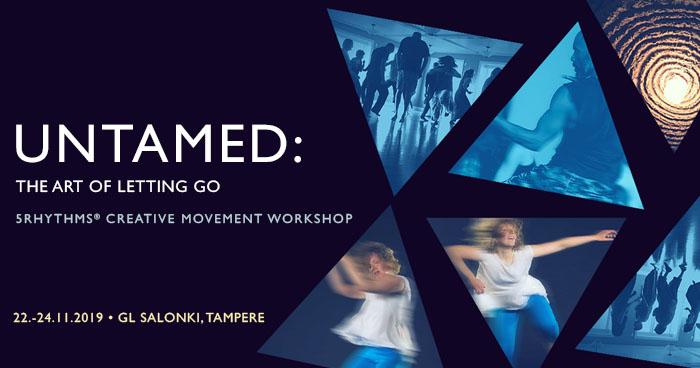 Sign up nyt
Venue
Untamed:
The Art of Letting Go
Taught by Karoliina Valontaival (certified 5Rhythms® teacher)
22.-24.11.2019
Do you yearn for freedom, but are you afraid to take the leap into the unknown? Are you stuck or uptight, looking for relief, but letting go is difficult? Do you long for something new – yet find it's easier to stay in the comfort zone you know? Do you want to be more creative and tap into out-o- the-box ideas and inspiration, but struggle to break habits or limiting patterns?
"Untamed" is a workshop where we can break through our inner barriers and enter a state of creative possibility. This is a catalytic dance, where in the course of the weekend we will let go of what we no longer need or what no longer serves us, in order to create space for something new. It is a transition state in which we learn to dance with uncertainty and the unknown: how do I relax into not knowing what is coming next?
Letting go is easier said than done and can't be forced. Dancing deep can take us to the gateway of surrender. Surrendering is a physical, embodied experience of relaxing into this moment, just as it is, and ceasing to resist and fight it. We are called to soften into our stuck places and let them determine our pace. We will hold and support ourselves and each other to ride our edge, until surrender finds us and takes us in. Come take a leap of faith into your untamed wildness.
5Rhythms is a creative, holistic movement practice that is suitable for everyone regardless of age, experience, body shape, fitness level, gender, or physical ability. Forget complex choreographies and the pressure to perform or perfect: come discover your own dance, the one your body already knows how to do. Read more about what 5Rhythms is here.
Ohjaajasta: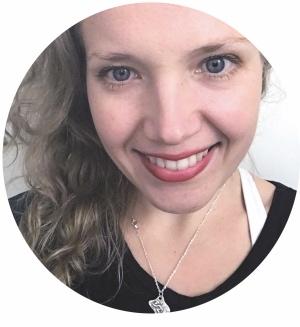 Karoliina Valontaival is an accredited 5Rhythms teacher. She has been dancing 5Rhythms passionately since 2005, producing workshops in Helsinki since 2012, holding weekly classes as a Spaceholder since 2016, and teaching since 2018. She is currently the first and only certified teacher in Finland, and is teaching locally in Helsinki as well as in other cities. For Karoliina, 5Rhythms has been a lover, a lifeline, a source of creativity, a place to call home, a healing field and a great teacher. Dancing has transformed her relationship to her body and brought a wealth of joy, insights, and wisdom into her life. Karoliina creates a safe, accepting, and easily approachable space for learning, growth, and moving into being. Her music is an inspiring invitation to move and is a part of the seamless whole she creates.
When:
Fri 22.11. at 18.30 – 21
Sat 23.11. at 11 – 18
Sun 24.11. at 11 – 17
You can participate either for the whole weekend or only on Friday evening (for which there are limited places).
We reserve the right to make changes to the above timetable.
Where:
GL Salonki
Satakunnankatu 28 B
33210 Tampere
Price:
| Ticket type | Price | Early bird discounted price (until 1 Nov 2019) |
| --- | --- | --- |
| Whole weekend | 175€ | 155€ |
| Friday evening only | 35€ | 30€ |
| Friday evening only (with class pass) | 5€ (+ 1 stamp on your class pass) | - |
All prices include VAT 10%
What you need to bring:
Loose, comfortable clothing to move in. Please wear layers!
Water bottle (or two)
Your curious, open mind
Your own lunch and snacks for breaks (Sat & Sun)
Dancing in bare feet, dancing slippers or shoes (non-marking outsole only)
All participants will receive a workshop info letter about 1 week before the workshop.
Registration and payment:
WHOLE WEEKEND:
FRIDAY EVENING ONLY (LIMITED PLACES)
By registering for this workshop you agree that you're participating at your own risk. Each person is responsible for their physical and emotional well-being, their material belongings as well as any damage done to the belongings or physical body of another dancer. We recommend having your own insurance to cover for any accidents (which, however, are unlikely to occur, when we all take care of ourselves and each other). 5Rhythms® is not therapy, nor does it replace sessions with a qualified therapist or counsellor.
Terms of cancellation:
Your registration is binding.
Read the full terms of cancellation here.
Privacy policy:
Read our privacy policy here.
TallennaTallenna
TallennaTallenna
TallennaTallenna
TallennaTallennaTallennaTallenna
Related Events