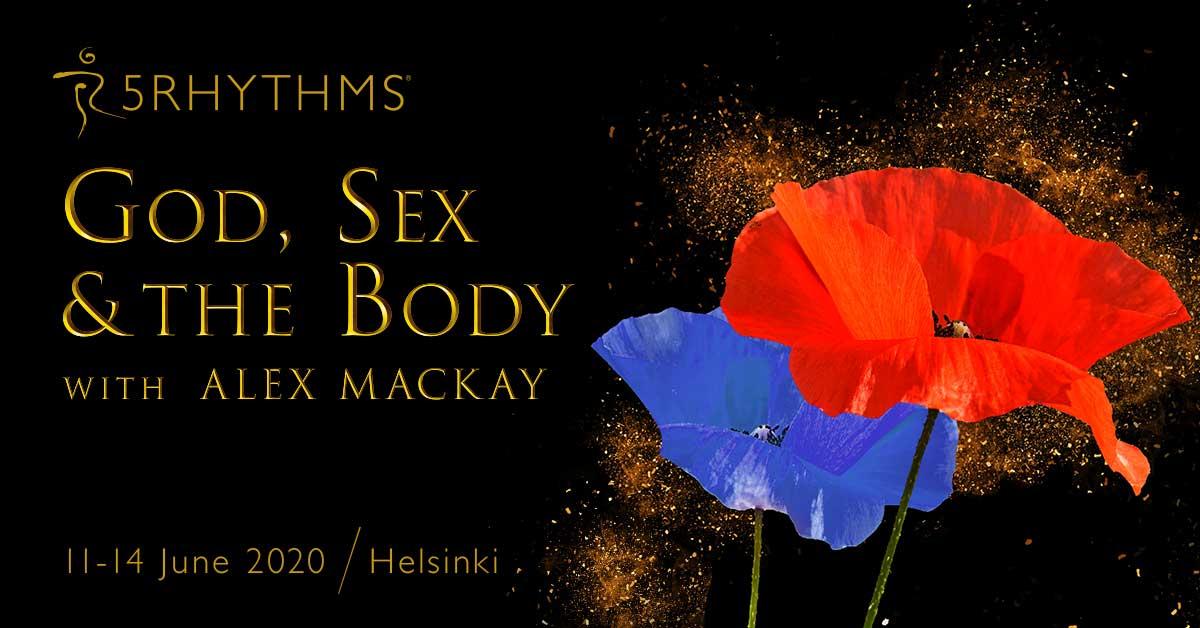 Teachers
Alex Mackay

Sertifioitu 5Rytmiä-opettaja

Alex Mackay has been teaching 5Rhythms for over 20 years and Gabrielle Roth called her Raven Sister. She built a vibrant 5Rhythms scene in Manchester and Liverpool over many years, and now lives in Wales and teaches internationally at Waves, Heartbeat and 'God, Sex and the Body' levels. Her teaching is spacious and embodied, full of spirit, depth, and creativity.
Date
11.6.2020
- 14.6.2020
Time
Start and end times of workshop. See below for more detailed timetable.
12:00 - 17:00
Cost
325,00€
Labels
Peruutettu,
Sopii kaikille
"God, Sex & the Body" with Alex Mackay – CANCELLED
Sign up
Timetable
Prices
THIS WORKSHOP HAS BEEN CANCELLED DUE TO THE CORONA VIRUS EPIDEMIC. WE ARE INVESTIGATING THE POSSIBILITY OF POSTPONING TO A LATER DATE IN 2021. WE WILL EMAIL ALL REGISTERED PARTICIPANTS AS SOON AS THE DETAILS BECOME CLEARER. THANK YOU FOR YOUR PATIENCE.
In the dancing path of the 5Rhythms, God, Sex & the Body is an initiation into being an embodied soul. It is a deeply personal journey, a celebration like no other, a ritual for the hot and holy you.
It's a call to stretch our imaginations, move through a spectrum of feminine and masculine archetypes, to dress them up, get inside them and give them expression. No one can embody your soul, project your magic or have your specific curiosity. Part artist, part lover, part god – we were born to rock the world and feel our way into each other's hearts. This workshop liberates and inspires us to emerge a bit more fascinated with each other and the mystery of it all. This is the map of the Soul.
On Saturday evening, we will gather together for a very special party, the Archetype Ball. The party is at the Theatre Museum, where their entire costume room is for us to use (you can also bring your own clothes and ideas). The party is the time to dress up and play with an archetype (or several of them). The party is an important piece of the whole workshop. Snacks will be provided, but no dinner is included.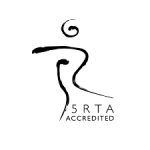 This workshop counts towards 5Rhythms®-teacher training prerequisites.
Timetable:
11.-14.6.2020
Thurs 11.6. & Fri 12.6. : 12 – 19
Sat 13.6.: 11 – 17 and Archetype Ball 20 – 23
Sun 14.6.: 11 – 17
Price:
325€ early bird (valid until 28 April 2020)
375€ full price
Venue:
Tanssin talon harjoitussali (Dance house rehearsal space)
Kaapelitehdas (The Cable Factory)
Tallberginkatu 1 A 3rd floor
00180 Helsinki
Archetype ball:
Theatre Museum (also at the Cable Factory)
Accommodation options:
This workshop is non-residential, so you will need to arrange your own accommodation.
Helsinki has a large number of hotels. Scandic hotels offer an amazing breakfast, so I can recommend that if you're looking for a hotel. For a best price quote, I recommend using one of the hotel booking websites to get a good deal.
For more affordable options:
AIRBNB: There are some pretty good airbnb options available near the venue, I recommend checking that out (venue address is Tallberginkatu 1). Helsinki has the best public transportation in Europe (seriously, we won the award two years in a row), so pretty much anywhere you book in the centre, especially if it's near a metro station, you're guaranteed easy access to the venue. The area of Kallio / Hakaniemi or then Lauttasaari is not right next to the venue, but the metro will take you close, and it's worth looking for an airbnb there too if you can't find one within walking distance.
HOSTELS. For example the Cheap Sleep hostel is not right next to the venue, but the tram number 8 will take you directly to the venue.
COUCH SURFING for free accommodation
Join the Facebook group 5Rhythms in Finland as well as the God Sex & The Body Facebook event, where you can ask for local dancers to host you.
Sign up:
PAYMENT IN ONE INSTALLMENT:
PAYMENT IN THREE INSTALLMENTS:
Terms and conditions for paying in installments:
Your registration is binding. By paying for the first installment, you commit to paying the full workshop. Please read our cancellation policy. If you don't cancel your place and don't show up for the workshop, we will charge you the full workshop fee plus an invoice fee (40€).
To get the early bird price, we need your payment in full by 28 April. If you need more time to pay, the early bird price will not be valid. Please make sure you pay for the workshop by 1 week before the workshop.
Pay for all three installments via my website.
We won't send out invoices for the installments or payment reminders. We will remind all dancers about the early bird price on Facebook and my mailing list, which you can join here.
Terms & conditions:
By registering for this workshop, you agree to the terms of cancellation here.
You also agree that you're participating at your own risk. Each person is responsible for their physical and emotional well-being, their material belongings as well as any damage done to the belongings of another dancer. We recommend having your own insurance to cover for any accidents (which, however, are unlikely to occur, when we all take care of ourselves and each other). 5Rhythms® is not therapy, nor does it replace sessions with a qualified therapist or counsellor.
TallennaTallenna
Hourly Schedule
Thursday 11 June 2020
12

-

19

Workshop

Dance house rehearsal space, Cable Factory
Friday 12 June 2020
12

-

19

Workshop

Dance house rehearsal space, Cable Factory
Saturday 13 June 2020
11

-

17

Workshop

Dance house rehearsal space, Cable Factory
20

-

23

Archetype Ball

Theatre Museum, Cable Factory
Sunday 14 June 2020
11

-

17

Workshop

Dance house rehearsal space, Cable Factory