All cancelled in-person classes are replaced by online classes for the duration of the corona virus epidemic. Dates will be updated as we find out more about the duration of these circumstances.
You can join an online class from anywhere in Finland, provided you have a good and stable internet connection. For music licensing reasons, participation from other countries is not possible at this time.
5Rhythms online classes are here! Discover the joy and pleasure of movement, right from your own living room, and from anywhere in Finland. You can also dance on your balcony, garden or nearby park, provided you have a strong and stable internet connection there.
No previous experience necessary. All ranges of experience, physical ability, all ages, genders, and body types are welcome. The dance returns us to our senses, breath, and body awareness. Dancing allows us to cultivate creativity and resilience in these chaotic times.
5Rhythms is a creative dance and movement meditation practice – and it's a lot more than that too. In these times in particular, it is a survival kit and a first aid kit, a refuge, a place of rejuvenation and rest, where we can gather ourselves, and remember our own aliveness. The dance calls us to be together and connected despite our isolation and social distancing.
IMPORTANT NOTES:
The classes are live-stream only. They will not be recorded for later use due to music copyrights. All participants agree not to record any part of the class.
Classes are taught only in Finnish currently
Classes are available only for participants within Finland (music copyright reasons)
TUESDAYS at 6 pm – 7.30 pm
Weekly class.
24.3.-13.5.2020
FRIDAY at 6 – 7.30 pm
Periodic class.
Next date: 17.4.2020
MAY DAY
Online May Day Dance coming up! Info will be posted here soon.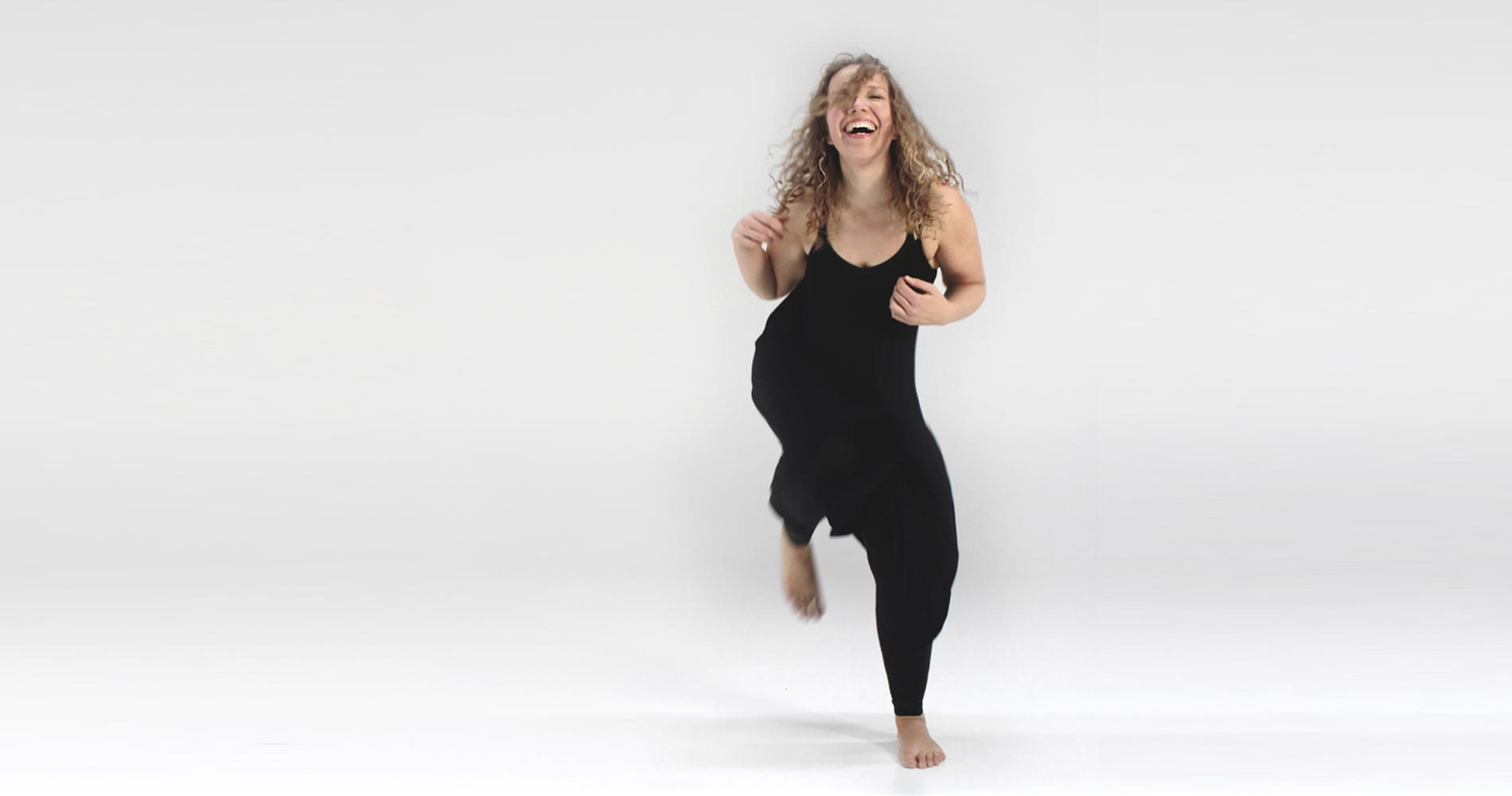 AWAKENING: SUNDAY MORNING 5RHYTHMS ONLINE CLASS
SUNDAY AT 10 – 11.30 AM
Weekly class
29.3. – 10.5.2020
CHILDREN:
We are living in exceptional circumstances right now, and of course we understand that your kids will be around (mine will be!). Kids can join in and participate, or you can claim your bedroom and take some time for yourself, whatever suits your family. In this class, I will not be modifying my guidance for the children, as this is an adults' class. Family classes are coming soon (see below).
COMING SOON: FAMILY 5RHYTHMS
For all children with their parents or other adults. A playful and fun dance session aimed to allow the whole family to have fun together. Coming soon!
GUIDANCE IS IN FINNISH ONLY.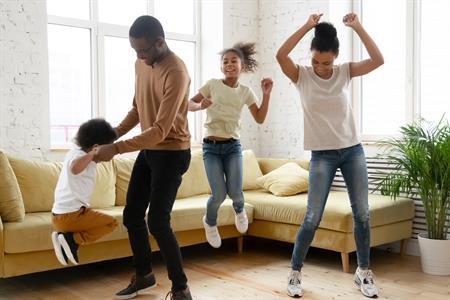 ... more online class options (like classes with guidance in English, and classes available internationally) coming soon!
PRICES & REGISTRATION FOR ONLINE CLASSES
SINGLE CLASS
15€ regular price
12,75€ discount groups* (-15%)
CLASS CARD FOR ONLINE CLASSES (3 CLASSES, VALID 4 MONTHS):
40€ regular price
34€ discount groups* (-15%)
* Discount groups = students, unemployed, pensioners
All prices include VAT 10%
USING A CLASS PASS FOR IN-PERSON CLASSES:
If you have a valid class pass for classes in Helsinki, Tampere or Turku, you can use your class pass to register for these online classes, which serve as a replacement for cancelled classes.
REGISTRATION:
Advance registration is required. The Zoom link will be sent only to those who have signed up for the class. Registration closes 1 hour before the start of the class (and the Zoom link will be emailed once registration has closed).
WHAT OTHERS ARE SAYING:

FEEDBACK FROM ONLINE CLASSES
"The online classes have been a wonderful way to open and soften my body, release tightness and experience connection with myself as well as to others in particular, in these times of isolation. Thank you so much for organising these online classes, and it would be great if they continued even after the exceptional circumstances are over."
"Thank you Karoliina! You take such good care of us. You enable us to meet our own body and soul, and this feels so healing."
"I've been amazed and fascinated by how wonderful it is to dance at home!"
"Thank you for an empowering dance!"
"What a journey with movement and breath! My body was so excited to move.
Your guidance was really great and worked well. You spoke just the right amount and gave space for the music. It really helped me to hear you breathe into the mic from time to time. As a first-timer I didn't really know what to expect from the class, but it was really freeing and wonderful. I was so surprised by the memories I discovered in my body. I've always been a shy and self-conscious dancer, and I haven't had the courage to dance for a long time or even think that I could dance. Your dance and your guidance gave me an immediate permission to be exactly as I am and it helped me release unnecessary expectations, insecurities, and prejudices from my mind. I was so happy to get to explore my own movement, body, and sensations."
"Many thanks for the Sunday morning class. It was such a great way to start the day and I felt good in my body for the rest of the day.
I really admired your skillful guidance. Despite the physical distance, you created a calm, peaceful and safe space – just like in your regular classes. You held the space and the class beautifully, gently and with a lot of space. You made sure we stayed connected to each other by dancing with each other and by sharing our experiences at the end in small groups.
Your classes are irreplaceable to me. Every time I learn something new about myself and others. They calibrate both my mind and my body. They are a sauna, a church, a forest, and a party, all at the same time.
Thank you so much for continuing with your classes – we really need them right now!"
THE TECH BIT: WHAT YOU NEED
You will need a good, stable, and strong internet connection. You will not have an optimal experience if the signal is weak or if your internet bandwidth is too low.
Use an internet cable instead of WIFI if possible. If you're using WIFI, make sure no other devices are using that same connection. Turn off all automatic updates, notifications, etc that eat up your bandwidth in the background.
SPEAKERS OR WIRELESS HEADPHONES
Use speakers or wireless headphones to get sufficiently good quality audio during the class.
You will need a computer or laptop, tablet, or smartphone with a camera and microphone. Please note that a mobile device will have some limitations (like not being able to see all the other dancers).
LOOSE, COMFORTABLE CLOTHING
For the dance class, you will need loose, comfortable clothing that you can easily move in without restriction. Please have your water bottle nearby as well.
INSTRUCTIONS: BEFORE THE CLASS
The platform for these online classes is called Zoom, which is very easy to use. Please read these instructions thoroughly as you prepare for your online 5Rhythms dance experience.
NOTE: ZOOM LINK & INFO LETTER WILL BE SENT TO ALL PARTICIPANTS VIA EMAIL ONCE THE REGISTRATION HAS CLOSED (ABOUT 1 HOUR BEFORE THE START OF THE CLASS). If you can't find the email, check your spam box. Add my email to your contacts (karoliina at valontaival dot com), so that the email will more likely reach your inbox. I cannot answer calls, messages or emails if there is less than 20 minutes to go before the class begins.
1. DOWNLOAD ZOOM well in advance before the class, onto the device you'll be using. Allow your device to download and install it.
2. OPEN THE ZOOM APPLICATION and open the Preferences from the main menu. Click on "Audio". Test your speakers and microphone and make sure they are working. Also do this well in advance before the class to troubleshoot any problems, so that we don't lose time at the beginning of the class (we don't have time to individually support 35 people through the sound settings, so we ask you to please do it yourself in advance).
3. PREPARE YOUR DANCE SPACE: clear out a space for you to dance in. Tidy up the clutter, sweep the floor, get rid of any distractions. You might even light a candle or have some other way of creating a focus and a supportive ambiance for yourself.
4. Make sure you have what you will need during the dance near you, like warm layers and drinking water.
5. Put your phone and all other devices you won't need on flight mode during the dance. If you're using Zoom with your phone, switch off all notifications, text and whatsapp message beeps, incoming phone calls, etc, to keep your space distraction-free.
6. INFO LETTER AND ZOOM LINK will be emailed to all participants once the registration for the class has closed (about 1 hour before the start of the class).
Recently there have been news about Zoom data security issues circulating on social media. For the most part, this is old news, and the issues have already been resolved by updates to the software. By using the latest version of Zoom (both you and me!) as well as having certain configurations and settings in Zoom (my responsibility) makes it a safe and secure platform to use for online dance classes. I've done extensive research and discussed the matter with colleagues, and have taken the necessary steps at my end to make the use of Zoom as secure as possible.
It is also possible to use the browser version of Zoom. However, this dramatically decreases the sound quality and affects your experience as a dancer.
YOUR RESPONSIBILITIES AS THE PARTICIPANT:
Use the latest version of Zoom and always install the updates
Don't send any links via the chat option in Zoom, and don't open any links from anyone else
Don't use your Facebook credentials to log into Zoom or any other service
Use very secure passwords (long, lower and uppercase letters, numbers, and symbols) and different passwords for every service. Use a password manager so you don't have to remember all your passwords. Use two-factor authentication wherever it is possible.