Visiting international 5Rhythms® teachers
At the moment Karoliina is collaborating with the following 5Rhythms® teachers:
Previously Karoliina has also worked with:
Alain Allard (UK)
Andrew Holmes (UK)
Cathy Ryan (Ireland)
Hege Gabrielsen (NOR)
Mark Lendfers (NL)
Sarena Wolfaard (UK)
Erik Iversen
Erik Iversen has been a 5Rhythms teacher, a relexologist, and a practitioner of Hellerwork Structural Integration for close to 30 years. His teaching is essentially an invitation and expression of self-love through dancing, feeling, and being. He has observed thousands of bodies, both in dancing and through movement patterns he sees in his bodywork practice. From this body of knowledge, Erik introduces the building blocks of movement through developmental explorations, core anatomy and structural integration. Once we have a whole sense of our bodies, he facilitates the pathway to enjoyable and expressive embodiment through sensorial discovery, creativity, and play. Erik feels very fortunate to have co-founded the first 5Rhythms Teacher Training in 1988 and has taught in recent trainings as well. Erik is from Canada and teaches both locally and internationally.
Erik's website: www.erik.iversen.ca
Upcoming workshops with Erik Iversen:
There are no upcoming events at this time.
Jonas Klingberg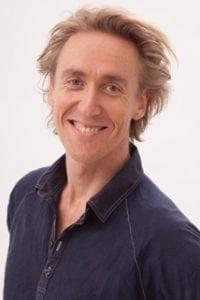 Jonas Klingberg is a certified 5Rhythms® teacher from Sweden (Waves level in 2004 and Heartbeat level in 2009). For over 25 years, he has been teaching dance and movement, facilitated personal growth and exploration journeys, and done breathwork and massage. He teaches in Stockholm and around Sweden as well as internationally. Jonas has a degree in behavioural sciences. He's founded the Body Movement Coach training and is one of the founders of the dance and yoga festival in Stockholm. Additionally Jonas has recently trained as an Open Floor facilitator.
Jonas' website: www.bodymoves.se
Upcoming workshops with Jonas Klingberg:
There are no upcoming events at this time.
Silvija Tomcik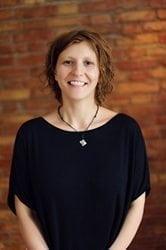 Silvija Tomčik is a certified 5Rhythms® teacher (Waves and Heartbeat level) and member of the teaching staff of the 5Rhythms teacher training. Silvija has been organising 5Rhythms  workshops for 20 years and teaching regularly both nationally in Croatia and internationally for the last 15 years. She brings her passion in a grounded way, teaching with clarity and imagination, blending humour with wisdom.

Silvija's website: www.plesritmova.net
Tammy Burstein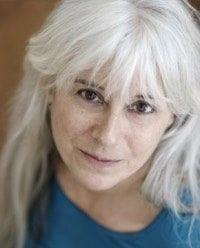 Tammy Burstein started practicing the 5Rhythms® in the 20th century, emerged as a 5Rhythms® teaching at the dawn of the 21st, and has been living them since before she knew they existed. She is an urban life form who makes New York City her home base and soul inspiration. An itinerant wonderer she is a Moving Center NY and 5Rhythms Teacher Training teaching staff member, teaching the Waves (2001), Heartbeat (2010) and Cycles (2015) maps locally and globally. She has made her living as a dancer, a lighting designer, a travel agent, and a librarian. She creates her life dancing the 5Rhythms®.

Tammy's website: www.tammyburstein.com
Upcoming workshops with Tammy Burstein
There are no upcoming events at this time.