Hello! I'm Karoliina Valontaival.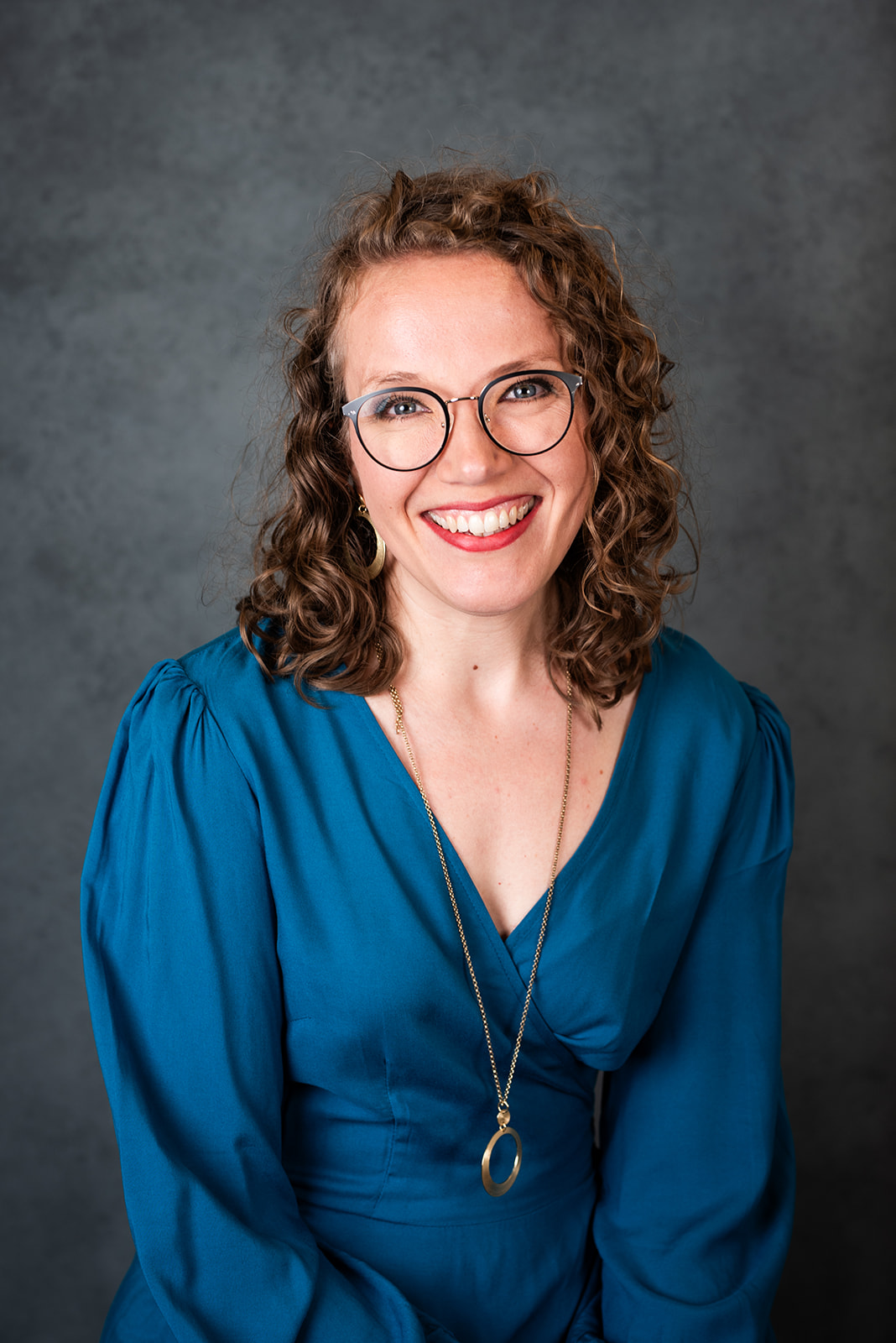 I'm the first and currently only Finnish 5Rhythms® teacher and a pioneer in the field of conscious dance and movement meditation in Finland. 
My teaching style is intuitive, gentle, and heartful. I embody both softness and strength. My guidance is clear and specific, yet I also leave a lot of space for creativity, expression, and choices. I give enough challenges so that you can develop and learn something about yourself as well as this practice.
Diverse skills and perspectives as a teacher
I'm currently studying psychophysical breathing therapy, which is wonderfully applicable to dance, embodiment, and personal growth.
I've lived 10 years of my life abroad, which has given me both linguistic fluency as well as flexibility, diversity, and a multicultural outlook on life.  I'm curious about creativity, creating and facilitating learning processes, about being and growing as a human.
I have a background as an Iyengar yoga teacher and I've studied theatre and drama. I worked as an environmental educator and forest school teacher with kids and teens for a decade. All of these give me an in-depth understanding of individual and group processes, embodied practices and methods, as well as creativity and play. I have a deep love and reverence for the natural world as well as an interest in the well-documented health benefits of nature, which I love to combine with this dance practice.
My formal education is in science: I have a master's degree in Chemistry from the University of Edinburgh. The rigour of my training gives me clarity, critical thinking, an appreciation for researched and documented knowledge, and endless fascination and curiosity about the world and being human.
All of these diverse experiences and perspectives combine into a very unique teaching style that is compassionate, grounded, intuitive, playful, and creative. Magic happens on my dance floors and the spaces I hold.
A journey of transformation with 5Rhythms
I discovered 5Rhythms in 2005 by chance at a party whilst living and studying in Edinburgh, Scotland. I was so intrigued I went to a class the following week, and it was love at first sight. We were an unlikely pair, dancing and I, as up until then I considered myself the clumsiest person on the planet. However, I loved 5Rhythms so much that I danced regularly for many years, and the dancing began to shape me and shift my life in a new direction. 5Rhythms has deeply impacted and transformed my life, my relationships and relating skills, my professional path as well as my relationship to my body.
After returning to Finland, I missed dancing deeply.  Driven by my need to dance, I began to invite international teachers to Finland from 2012 onwards. Over the years, a dancing community was born. In 2015, I trained as a 5Rhythms Spaceholder and began to offer non-guided 5Rhythms classes in Helsinki. I became an accredited 5Rhythms® teacher in 2018 and have been teaching 5Rhythms full time since June 2019. 
My goals
In teaching 5Rhythms, my core goals are:
At home in the body.
A positive relationship with the body is an irreplaceable foundation for physical and mental health as well as meaningful relationships, both with ourselves as well as others.
Dance and creativity belongs to everyone.
My goal is to make it as easy as possible for anyone to discover the joy of dancing, and for dancing to be fun, sweaty, and a refuge and resource for all. Feeling clumsy,  awkward, stuck in your head, or decidedly uncreative? You've come to the right place.
A safe, accepting, inclusive, and grounded space.
A safe space makes it possible to relax, open up to something new, and also take a leap of faith outside of your comfort zone. The permission to be as you are is the prerequisite for being in the moment, healing, as well as change.
Inspiring musical choices
As I'm teaching the class, I'm also DJ'ing the music live, responding to the needs of the group. In my classes you are guaranteed to be delighted by the music, by inspiring grooves, beats that you can shake out to, and tunes to give wings to your imagination. I use music to guide you into the rhythms, to facilitate the group and to create a magical journey that is unique every time.
All the colors of life
I'm drawn to the experience of freedom on the 5Rhythms dance floor. The continuous learning and the creative possibilities. I love how holistic it is: in one session, I get exercise, art, therapy, my own time, social time, all wrapped up in a nice sweaty package. The honesty of the body speaks to me. The body doesn't lie: it gives me direct information about this moment and gives me the keys to being present. What I discover may not always be comfortable or easy, but through the dance I can find the beauty and significance of all kinds of experiences. The 5Rhythms dance has taught me to appreciate (or at least experience) all the colours, hues, and nuances of human living. I feel more whole, more human, more humble, and more alive.
Feedback about my teaching
"Karoliina is a fantastic and first-rate teacher. Warm, present, and professinal. It is amazing that we have our very own Finnish 5Rhythms teacher, whose skills are comparable to any big international teacher. I've danced with a lot of teachers, and Karoliina is up there with the best.  Her classes have a really focused, relaxed, and safe atmosphere. I really believe everyone feels that they are welcome. Karoliiina has the skill to always bring something new to a class with varying themes. Her musical choices are interesting and inspiring."
Memme A.
"Karoliina creates a safe space and fantastic musical sets that take me on a journey to my innermost self. This dance has helped me discover confidence, a love for my body, to express and explore anger and grief, release stress, to find a joy for living again, and to accept everything that is painful as a part of this path called life."
Janita S.
"Your classes have been like an oasis to a thirsty wanderer in the desert. Thank you so much for the opportunity to pause, reflect, listen, discover, and find my courage. Thenk you for the space to be weak, strong, fearful, and courageous. Thank you for allowing me to be a playful child, a wild youth and a fragile elder."
Matti L.
"Highly recommended! Karoliina is immensely skilled in holding and creating space. She gives a lot of freedom, safety, and groundedness for the individual expression of each participant and for the exploration of movement that feels right in the moment. Be it joy, sadness, relief, anxiety, wildness or holding back. You are welcome just as you are and in whatever state of mind you find yourself in. I only have one word of warning: you might get hooked!"
Päivi H.
"With her beautiful presence and wonderful music, Karoliina creates a space in which each person can freely drop into their own dance. She holds the space with a lot of gentleness, which has enabled me to meet myself more lovingly as well as to have genuine connections with others. I can only recommend this to anyone interested in movement and music. Miracles may happen with this dance and Karoliina's heartful guidance!"
Anne E.
"This is what an excellent dance teacher is made of. Your guidance enabled me to find creativity. I felt so strongly held that I could completely surrender to the rhythm and let go into my dance. You're wonderful Karoliina, and 5Rhythms is amazing! Life includes both aspects, we have to dive in deep in order to be lifted up higher."
Anna S.
"I had no previous experience in dance when I began to attend your classes a year ago. I simply felt a calling to start exploring movement. I've discovered that this dance truly is meditation in motion. This experience becomes stronger class by class and as my body becomes stronger and I'm more able to express myself physically. What an incredible exploration!"
Marika M.
"I warmly recommend Karoliina's 5Rhythms classes! The space is so well-held that it feels safe to drop and surrender into my own movement meditation. Even beginners are just drawn into the dance as much as more experienced dancers. It is such a beautiful sight to witness a full room of men and women of all ages, moving together in their own individual way."
Elisa S.
"Every class is a new and fresh experience, which Karoliina creates and holds in a new way every time. I highly recommend this to first timers and experienced dancers – movers of all abilities."
Miira S.
"Karoliina's 5Rhythms dance classes brought back so much joy, freedom, and surrender both into my body and mind. I give my deepest thanks for this!"
Tarja P.
"Dancing gave me the experience of opening and presence, with myself and others. I learned how to gently melt my physical and mental limitations. I learned to listen to what I need right now and what I want to give to myself. A deep sense of flow was made possible by Karoliina's soft, powerful, and intuitive guidance, supported by her choice of music that fitted perfectly in every moment. Thank you!"
Annamari R.