5Rhythms®

5Rhythms is a creative dance and dynamic movement meditation practice for mind, body and soul. It welcomes everyone regardless of age, experience, gender, or level of physical fitness and ability. Discover your unique dance through practicing five different movement qualities called "rhythms", which provide a clear container for free, improvised movement. There are no steps to follow, only your intuitive choreography supported by the rhythms. 5Rhythms® is a gateway into a satisfying and meaningful connection with ourselves, our bodies, our movement, with others, and our lives.
Teaching is available in English in all classes and workshops.
CLASSES
Stretch your imagination and move your body in a deliciously sweaty and invigorating yet calming and soothing class. For all levels of experience.
WORKSHOPS & RETREATS
Inspirational and transformative weekend courses, where you can dive deeper into your dance and and expand your understanding of the practice. Taught by Karoliina or an international guest teacher.
TRAININGS FOR PROFESSIONALS
Deepen your self-knowledge and professional skills in the areas of embodiment, breathing, interaction, and well-being. Trainings are suitable for e.g. psychologists, psychotherapists and other health professionals. Contact me to arrange a training for your group.
FOR BUSINESSES & ORGANISATIONS
Dance, embodiment, and creativity can be a great addition to many events, from regular classes for your employees, workplace health and wellness events, training days, festivals, and other events. Get in touch and let's begin working together!
Warmly welcome to any class! No previous experience is necessary.
Instruction is in Finnish with translation into English, as and when needed. If you are not a Finnish-speaker, please do not hesitate to join a class, and let me know about your language needs by email in advance or at the latest when you arrive.
Upcoming workshops and retreats
28.1.2024
Sopii kaikille
Teatterikorkeakoulu
Haapaniemenkatu 6, 00530 Helsinki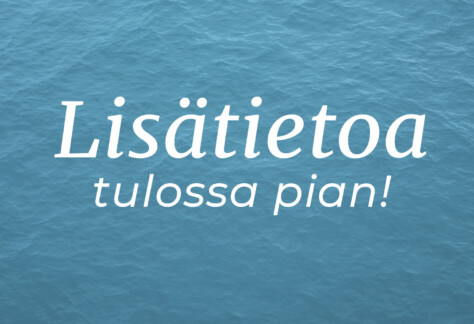 16.7.2024
Sopii kaikille
Labbnäs lomakoti
Labbnäsintie 66, 25870 Dragsfjärd
16.8.2024
Sopii kaikille
Ruutikellari

Karoliina Valontaival
Karoliina Valontaival is the first and only accredited 5Rhythms® teacher in Finland. 
She is passionate about creativity, a playful approach to movement, supporting a positive connection with ourselves and our bodies, becoming grounded in our physical bodies, and courageous in our authentic expression of who we are.
She has been dancing 5Rhythms since 2005. She brought 5Rhythms to Finland as a workshop producer in 2012 and trained as a 5Rhythms Spaceholder in 2015. She graduated as a 5Rhythms teacher in 2018 and has been teaching full time since June 2019. 
Karoliina has an extensive and diverse background in science, the arts, and embodied practices and she has worked with groups of all ages for well over a decade. She creates a safe, accessible, and inviting space. Her clear and intuitive guidance, grounded presence, and inspiring music will take you on a journey of discovery. She lives in Helsinki and teaches elsewhere in Finland as well as online.
Do you have a question about my services or 5Rhythms?
Do you have a physical limitation or do you have an acute mental health issue and are you thinking about whether this practice is suitable for you?
Are you looking for a receipt or booking confirmation and didn't receive one in your email?
NOTE! Please read the faq page before getting in touch. Thank you!
"Karoliina is a fantastic and first-rate teacher. Warm, present, and professinal. It is amazing that we have our very own Finnish 5Rhythms teacher, whose skills are comparable to any famous international teacher. I've danced with a lot of teachers, and Karoliina is up there with the best.  Her classes have a really focused, relaxed, and safe atmosphere. I really believe everyone feels that they are welcome. Karoliiina has the skill to always bring something new to a class with varying themes. Her musical choices are interesting and inspiring."
Memme A.
"Karoliina creates a safe space and fantastic musical sets that take me on a journey to my innermost self. This dance has helped me discover confidence, a love for my body, to express and explore anger and grief, release stress, to find a joy for living again, and to accept everything that is painful as a part of this path called life."
Janita S.
"Your classes have been like an oasis to a thirsty wanderer in the desert. Thank you so much for the opportunity to pause, reflect, listen, discover, and find my courage. Thenk you for the space to be weak, strong, fearful, and courageous. Thank you for allowing me to be a playful child, a wild youth and a fragile elder."
Matti L.
"Highly recommended! Karoliina is immensely skilled in holding and creating space. She gives a lot of freedom, safety, and groundedness for the individual expression of each participant and for the exploration of movement that feels right in the moment. Be it joy, sadness, relief, anxiety, wildness or holding back. You are welcome just as you are and in whatever state of mind you find yourself in. I only have one word of warning: you might get hooked!"
Päivi H.
"With her beautiful presence and wonderful music, Karoliina creates a space in which each person can freely drop into their own dance. She holds the space with a lot of gentleness, which has enabled me to meet myself more lovingly as well as to have genuine connections with others. I can only recommend this to anyone interested in movement and music. Miracles may happen with this dance and Karoliina's heartful guidance!"
Anne E.
"This is what an excellent dance teacher is made of. Your guidance enabled me to find creativity. I felt so strongly held that I could completely surrender to the rhythm and let go into my dance. You're wonderful Karoliina, and 5Rhythms is amazing! Life includes both aspects, we have to dive in deep in order to be lifted up higher."
Anna S.
"I had no previous experience in dance when I began to attend your classes a year ago. I simply felt a calling to start exploring movement. I've discovered that this dance truly is meditation in motion. This experience becomes stronger class by class and as my body becomes stronger and I'm more able to express myself physically. What an incredible exploration!"
Marika M.
"I warmly recommend Karoliina's 5Rhythms classes! The space is so well-held that it feels safe to drop and surrender into my own movement meditation. Even beginners are just drawn into the dance as much as more experienced dancers. It is such a beautiful sight to witness a full room of men and women of all ages, moving together in their own individual way."
Elisa S.
"Every class is a new and fresh experience, which Karoliina creates and holds in a new way every time. I highly recommend this to first timers and experienced dancers – movers of all abilities."
Miira S.
"Karoliina's 5Rhythms dance classes brought back so much joy, freedom, and surrender both into my body and mind. I give my deepest thanks for this!"
Tarja P.
"Dancing gave me the experience of opening and presence, with myself and others. I learned how to gently melt my physical and mental limitations. I learned to listen to what I need right now and what I want to give to myself. A deep sense of flow was made possible by Karoliina's soft, powerful, and intuitive guidance, supported by her choice of music that fitted perfectly in every moment. Thank you!"
Annamari R.
"It was great to get to shake out and release. I now feel clarity, expansion, spaciousness. I'm in my power. From this place and state of being, it's a joy to move towards new things."
Petri R.
"For me, dancing has been a key that has unlocked the door not only into my body, but also into my soul, the state of my life, and other people. The dance reveals incredibly honestly, who I am in this moment, here, today. Karoliina holds space with sensitivity, presence, and conscious awareness. This was the best dance of my life!"
Noora S.
"Thank you for a delicious dance class! It was my first time and dancing with others took me outside my comfort zone a bit, but it was so worth it. I had a lot of fun! Really great music and beautiful atmosphere. As the mother of a 1,5-year-old, it was a welcome breather and break. I believe my son and husband were happy for me that I came, and that they could sense the glow that your class gave me. Thank you!"
Ilona H.